ABOUT JENNY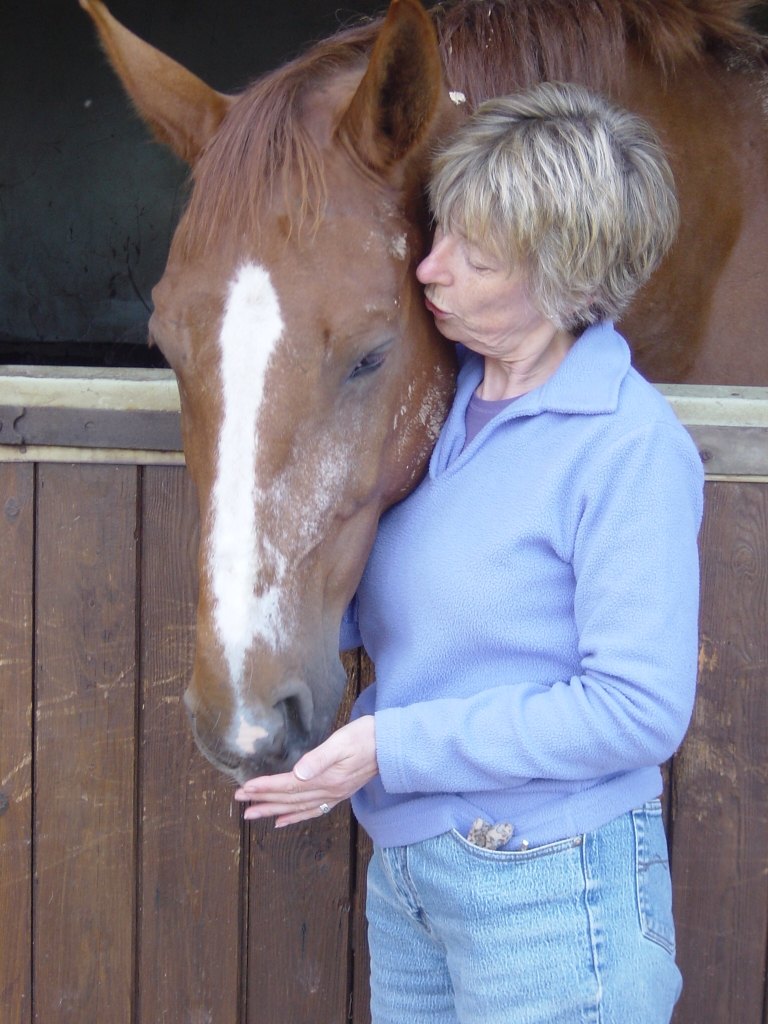 My route to being an animal healer and communication is not a conventional one! My
love of animals has always been a big part of my life. Since I was a small child I
have never been able to bear abuse of animals, and when I was only about six I
waded into a group of older boys who were tormenting a kitten, shouted at them,
then picked up the kitten and walked away. I have had cats all my life, and I am
currently allowed to share a house with two beautiful girls – feisty tortoiseshell
Rosie and laidback black and white Mitzi.
I have spent 20 years of my working life in the media world, working for television
entertainment at both the BBC and ITV. It was a fun and enjoyable way to earn a
living, but my desire to be more involved with animals became stronger. Although
much of my spare time was spent volunteering with such organisations as the
RSPCA and Cats Protection, the need to have more hands on contact with animals
and to work in a more compassionate field led me to make a huge career change.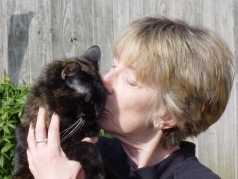 I left the BBC in 2000 to take up a post in the press office of national
charity Hearing Dogs for Deaf People. This charity trains dogs to tell
deaf people about sounds in the home by touching them with a paw
then leading them to the sound. It was during my time at Hearing Dogs
that I really started to appreciate the wonderfully close bond that
humans and animals can share, and how animals really understand
that a human needs their help. I then went on to work for another assistance dog charity, Canine Partners, and here too the partnership between human and animal was inspirational. The symbiotic relationship that can exist between animal and guardian took my breath away, and startedme on the next leg of my journey.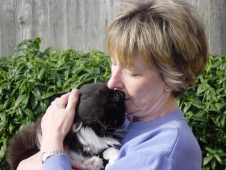 Being a sympathetic and informed observer of this relationship was not
enough for me; I wanted to be more involved and to be a small part of that
bridge between animal and human. A chance meeting (if you believe in
chance, which I don't!) with an animal healer led me to take a diploma
course in animal healing. During that course I experienced
communication on an emotional level with some of the animals that I was
treating, and that was it … I was hooked! But, of course, it is not only
about animals – it is about humans too. Healing humans, and showing
them how to get closer to their animals, is just as vital if we are to ensure
the survival of both on this beautiful planet.
* * * * * * * * * * * * * * * * * * * * * * * * * * * * * * * * * * * * * * * * * * * * * * * *
JENNY MOIR VISIT MY NEW WEBSITE
Fully insured holistic healer
Diploma in Animal Healing www.jensanimaltherapy.com
Diploma in Equine Healing
Animal Communication Technique Practitioner
Reiki Level II Practitioner